Calgary MLS Listings
Posted by Stephen McDonald on Thursday, February 18, 2021 at 12:12 PM
By Stephen McDonald / February 18, 2021
Comment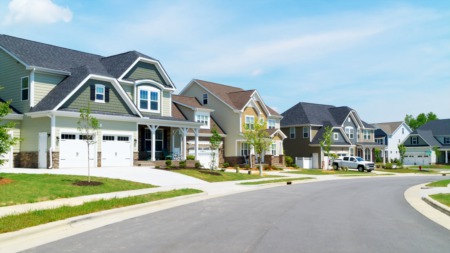 Calgary destinations is a highly recommended destination for anyone. It is one of the best inhabitable cities in the world. There is clean air, water, excellent healthcare, and other amazing features that make it a great tourist attraction site.
However, all these prominent features that improve habitation also result in high real estate prices. But that doesn't mean all hope is lost. There still are a few neighborhoods in Calgary that are still affordable. They feature closer proximity to places of art, entertainment, culture, and other essential social amenities. Below are such neighborhoods that feature all essential amenities that anyone may desire in a home.
1. Huntington Hill
Huntington Hill is a neighborhood present in the Northwest area of Calgary. It sprawls North from Beddington Boulevard to the 64" Avenue South, and East from Deerfoot Trail and Nose Creek to Nose Hill Park to the West.
Huntington Hill was established in 1967 on land allocated to Calgary City in 1961. There are several schools in the area such as Gunn Elementary, John G, St. Helena High School, Diefenbaker High School, and Alex Munro Elementary.
The Huntington Neighborhood offers great health and entertainment programs for it residents such as ice curling, ice hockey, ice figure skating, yoga, pickleball, softball, soccer, and lacrosse. All there make Huntington Hill one of the top attraction sites in Calgary.
2. Deer Ridge
Deer Ridge, established in 1978 on land allocated to Calgary City, is a neighborhood in the Southeast side of the city. It is surrounded by Deercliff Road, Canyon Meadows Drive and Bow River in the east and the north respective, Bow Bottom Trail in the west, and Deer Run Community in the East.
The most popular school in Deer Ridge's is Don Bosco Elementary and Junior High School. The neighborhood also boasts a lot of community entertainment places such as the Fish Creek Provincial Park in the East of the neighborhood, and Bow River, which offers excellent spots for fishing. There are other amenities that facilitate activities such as hiking, picnic, bird watching, and biking should one be interested. All these features make Deer Ridge a pretty excellent neighborhood for anyone to live in.
3. Coach Hill
Coach Hill, which derives its name from the once famous Old Banff Coach Road, a coach stage route, is one of the fine establishments in Calgary city. The Southwest Calgary neighborhood was initially established in 1979 on the Calgary city's land.
It is one of the best places in Calgary for nature lovers because it is surrounded by Bow Trail in the south, and Sacree Trail in the east. The area also has a magnificent view because of a higher altitude compared to other areas in the city. The neighborhood has a lot of green environments offering a better view and space for parks, play areas, and fields for sporting activities. These features make Coach Hill one of the best parts of Calgary city for families with children.
Coach Hill offers the best mix of residential options in Calgary, such as single-family homes, apartments, and townhomes. Besides, there are several schools such as the Spanish Bilingual School A.E Cross Junior High School among others. A shopping center, several nightclubs, cafes, and restaurants make the neighborhood more attractive, making Coach Hill a pretty great place to live.
4. Renfrew
Renfrew is another excellent neighborhood in Calgary City that offers excellent living options for everyone. The neighborhood is easily accessible from the Trans Canadian Highway, and is slightly north of the Bridgeland community, and East of the Nose Hill Creek. It also borders Crescent Height and Edmonton Trail to the West.
Renfrew is an excellent option for people looking for more options. There are several residential options for everybody such as condos, single family housing, apartments, and townhomes. Besides, this neighborhood has excellent social amenities to keep everyone comfortable such as quality restaurants, nightclubs, a shopping center, community parks, a community hall, and schools.
5. Beddington Heights
Established in 1979, Beddington heights is another fine neighborhood in Calgary city for you to live. It is one of the most developed areas in the city and features excellent social amenities. The most common amenities include restaurants, schools, night club and other entertainment areas, drugstores, and parks.
Beddington Heights has a range of home options for everyone such as apartments, condos, family homes, townhomes and Calgary homes for sales. There are several schools in the areas, a shopping center, cafes and restaurants, and a park.
Other similar neighborhoods with affordable housing options and excellent social amenities in Calgary city are Evanston and Rocky Ridge just to name a few. They all boost excellent social amenities such as schools, parks, entertainment areas, and proper housing and healthcare systems. They all offer amazing housing options for everyone. You should take your time to look at these places in Calgary city in order to determine which area is best suitable for you and your needs for a home.