Evanston
Posted by Stephen McDonald on Monday, April 12, 2021 at 12:28 PM
By Stephen McDonald / April 12, 2021
Comment
Welcome to Evanston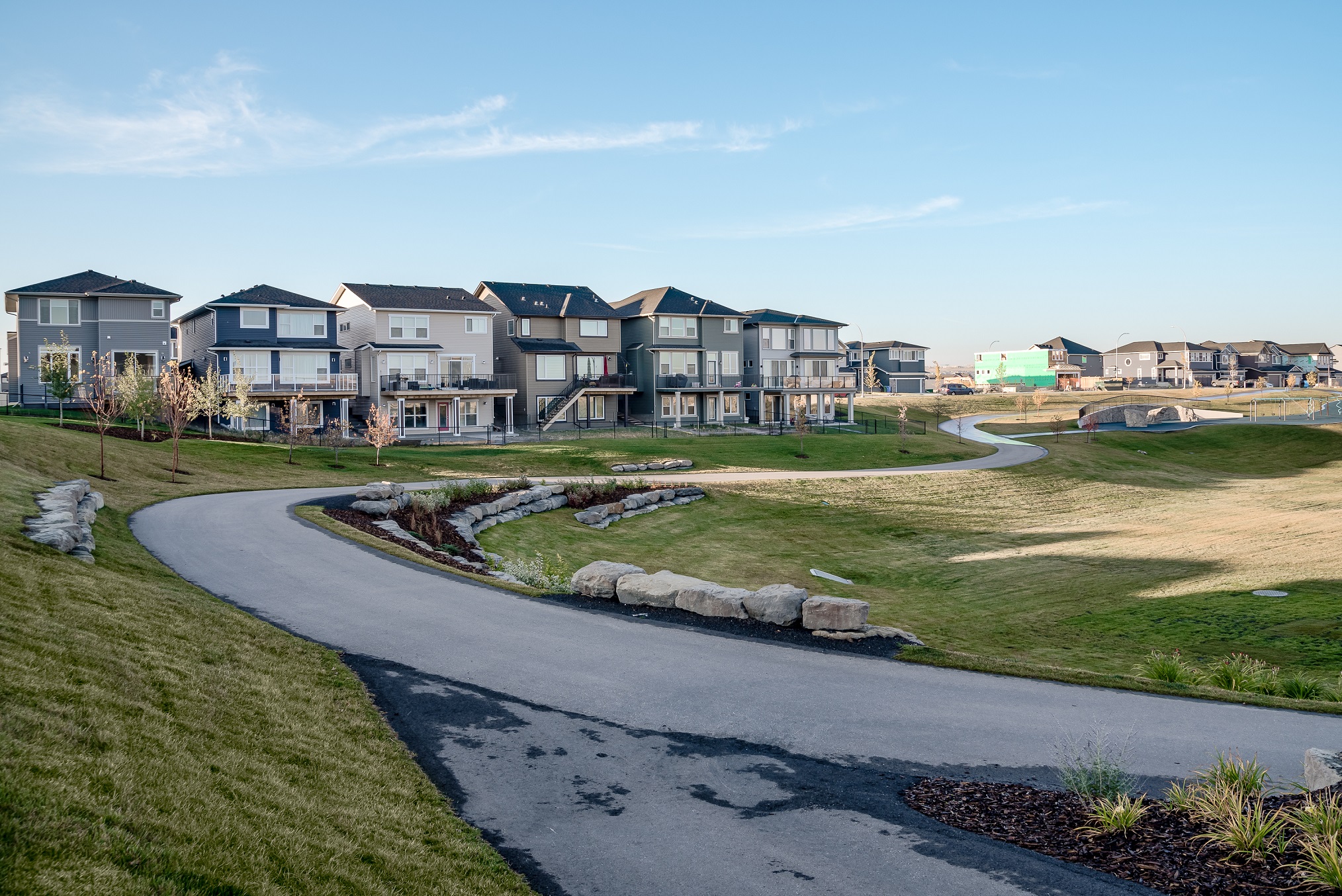 Situated in the Symons Valley area in Calgary's northwest, Evanston offers every comfort you could need. Evanston is an EQWell initiative built on a commitment to minimize our impact on the environment, provide ample places for outdoor activity, and create innovative and diverse communities that cater to all stages of life.
Evanston was designed to encourage people to come together.
Fewer fences, more open spaces, back lanes, and verandahs encourage community and with condos, townhomes, and single-family homes available, Evanston has something for everyone.
Evanston is a community that was designed for growing families.
With access to the right amenities to foster an environment of opportunity and development; this includes parks, green spaces, libraries, and most importantly, schools.
Evanston Schools
There are currently two schools open in the community of Evanston with a third slated to be ready for the 2022-23 academic year. This new school will be part of the Calgary Catholic School District, serving students from kindergarten to grade 6.
Currently serving the community of Evanston and the surrounding area, Kenneth D. Taylor School is a kindergarten to grade 4 school located right in Evanston. With a total enrollment of 510 students, this school has both in-class and off-site activities to help provide students with every possible learning opportunity. You can learn more about Kenneth D. Taylor School by visiting their website.
Opening its doors in Evanston in September of 2016, Our Lady of Grace School is a Catholic school for students from kindergarten to grade 9 operating within the Calgary Catholic School District. With the mission of developing a strong and supportive learning environment that focuses on academic, social, and spiritual excellence, Our Lady of Grace School serves 900 students from in and around Evanston. Check out the school's website to learn more.
Grey Matter Montessori is located right in the Evanston Towne Centre. They focus on providing a well-rounded pre-school education for students to foster development, self-confidence, and a lifelong love for learning for children in their prime learning years of ages 3 to 6.
Evanston Highlights
With seven playgrounds, ample green spaces, a neighbourhood gazebo, and connecting trails and pathways throughout Evanston is one of the fastest-growing areas of the city.
Evanston Town Centre is your one-stop shopping destination. The centre is anchored by Sobeys and Shoppers Drug Mart and includes several local and national brands such as RBC Royal Bank, Sobeys Liquor, and Pet Valu. Additional shops and services offer full and quick service food, fitness, health, dental and financial services. The rapidly growing Evanston Plaza, located just across from Evanston Towne Centre, has even more of what you need.
Convenient access to Stoney Trail NW provides quick access to downtown. The Calgary International Airport and the TransCanada highway are also easily accessible from this NW community.
You can learn more about the community of Evanston from the Evanston Creekside Community Association.