Charleswood Houses For Sale In Calgary
Check out our Charleswood houses for sale in Calgary. If you require more information about the listings in Charleswood click on "Request More Information" button located on the small print of the property description. Looking for past sales info, community sales, or anymore specific info, contact us. If you have not already register for email alerts when new Charleswood houses for sale in Calgary listings come on the market.
Charleswood is located between Jouhn Laurie Blvd NW, and Crowchild Trail NW, and 19 ST NW in the east, to Brisbois DR NW. The Closest LRT is Brentwood Station with shopping at the corner of Charleswood Dr, and Brentwood Road NW.
Charleswood Homes For Sale In Calgary
October 3, 2023
NW Calgary Popular Communities
Charleswood Community is one of the prime residential location in Calgary. It has a wide access to major roads of Calgary. The neighborhood also has its own parks and a has a variety of groceries and services available. The community offers a quite and serene environment which is perfect for every family.
Amenities of Charleswood Houses for Sale in Calgary
PARKS
There are two available parks within the community. First is the Triwood Park where you can find a large playground and the Triwood Community Association. In here you can also find an indoor/outdoor rink for figure skating and hockey as well as lacrosse arena during warm seasons. Second is the Canmore Park which there you can experience walking trails, a tennis court and a water spray park that for sure you and your kids can enjoy. You can also go beyond the east exit of the Park and walk to the path of Confederation Park, another beautiful park available in the nearby community.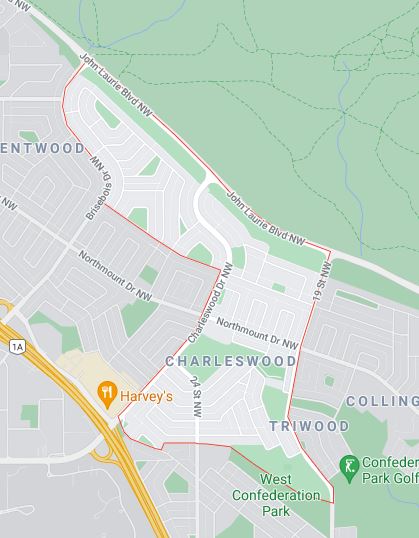 SHOPPPING
A minute drive to Brentwood Village Shopping Centre is one convenient experience to do your shopping when you are living in Charleswood. Here you can do all your shopping needs whether its groceries, home stuff or services like dental and pharmacy. You can have an afternoon coffee at the cafes at the area or may you want to have a fun and exciting dinner experience at the available restaurants with your family and friends.
GOLF & SKI
In the warmer seasons, you will enjoy this neighborhood if you have love for Golf. The Confederation Park is an advanced 9 hole golf course with long, wide fairways. You'll find some challenging par 3 holes and a good mix of par 4 & 5 holes. You can practice your swing at their two-tier driving range with 47 stalls. The club house offers a licensed snack bar, basic golf supplies, and offers golf lessons. In the winter, this park becomes a winter playground for the family and a skiing arena for every Calgarians!
Charleswood Community Schools
The Univercity of Calgary is walking distance from Charleswood, with public schools close by include Capital Hill, Captain John Palliser, Senator Patrick Burns, Simon Fraser, Sir Winson Churchill, and William Aberhart School. The designated Catholic schools are St Joseph for junior high and elementary, anf St Francis high school.
Charleswood REALTORS®
Is it time to buy or sell in Charleswood? Our local experienced REALTORS® are here to help you through the home buying or selling process. Professional and skilled we can help you negotiate favorable terms. Our REALTORs® are familiar with Charleswood.
Contact McDonald & Partners to learn for FREE about how we can help you as a seller or buyer. Thinking of selling your Charleswood home? Find out for FREE in a matter of minutes What's Your Home Worth
Quick Calgary MLS® Search