Contact McDonald & Partners
Contact Stephen McDonald or Maricel McDonald or one of their partners. Please understand that our job is to be sure you've got all the knowledge you would like at the time you would like it. Feel free to contact McDonald & Partners at any time:
Cell:
(403) 680-0799

Email:
[email protected]

Office:
McDonald & Partners
7006 2060 Symons Valley Parkway NW
Calgary Alberta T3P 0M4
Have any Questions or Want a Free Market Report?
Please fill out the form below, Cheers!
Contact Stephen McDonald
Stephen McDonald has been a licensed REALTOR® since 2008. After spending years enjoying investing in real estate Stephen decided to get his licence, and practices both residential, and commercial real estate. Stephen has taken extensive education in different aspects of real estate, and brings many years of experience.
Contact Maricel McDonald
Maricel McDonald brings a lot to Calgary and its communities, with endless volunteering, community events and a huge supporter of local businesses. Maricel Mcdonald has a huge network that brings endless success to real estate, and has been a REALTOR® since 2015. Shortly after Maricel became a REALTOR® she beacme successfull and has since been a top producer.
---
Top Producer Partnership for the year 2018
Top Producer Partnership For the year 2019
Patron Award
Gold Award
Silver Award
Platinum Award
Executive Platinum Award
President's Platinum Award
Chairman's Platinum Award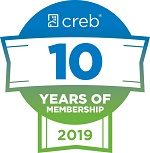 ---
Contact McDonald & Partners to learn for FREE about how we can help you as a seller or buyer. Thinking of selling your Calgary Find out for FREE in a matter of minutes What's Your Home Worth.