Foreclosures For sale in Calgary
McDonald & Partners are happy to take on new clients now that are interested in buying foreclosures in Calgary, bank-owned properties, civil enforcement sales, and other distressed homes. These houses, condominiums offer an opportunity for the right home buyer or investor that is looking for a deal. We recommend you work with a REALTOR who is experienced with this kind of property. We would be happy to talk to and find out if this kind of property is a good fit for you. If you decide to work with us we can help negotiate favourable terms, ovoid huge risks, offer representation in the courts if required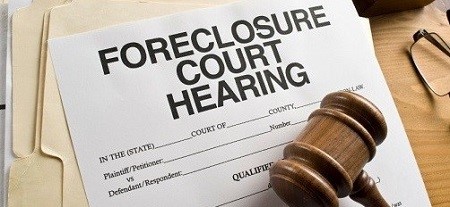 Calgary Foreclosures and Judicial Sales - Sample of some of the listings
March 7, 2021
Calgary Foreclosures and Judicial Sales - Sample of some of the listings by Price
Calgary Bank-Owned Homes
Buying a Calgary bank-owned home is easier than buying a property in foreclosure. Most banks will list their homes on the MLS®. Here are some of the things to consider when purchasing a bank-owned property in Calgary. Here are some of the banks that have homes for sale in Calgary Alberta; Bank of Montreal, TD Bank, Scotia Mortgage Corp, Royal Bank, Manulife Bank of Canada, MCAP, CMHC, Capital Direct, Equitable Bank, CIBC Mortgages, Alberta Treasury Branch, Genworth Canada, B2B Bank and more.
Property to be purchased in "As is Where is" condition. The bank knows nothing about the house or condo so they will not take responsibility for it. The property could be lacking permits or have hidden defects.
Banks will give preference for quick possession.
Un attached goods do not form part of the contract but are usually left on site, like the stove, refrigerator, dishwasher, washer, and dryer.
A real property report or land survey will not be provided. You may have to get title insurance and get an RPR later.
Most lenders require a few days to respond to any offers.
It is okay to have conditions when making an offer with the bank. Most are good with financing, home inspection or document inspections if required.
For some people buying from a bank helps with religious requirements on a purchase.
Calgary Foreclosures & Judicial Sales
Judicial sales or Calgary foreclosures go through the courts and are sales of The Court Of Queens Bench. These offers may not have conditions and are up to a judge for final approval. Many factors are to be considered and it is best to work with a real estate agent familiar with a foreclosure transaction.
Foreclosure properties to be purchased in an "As is Where Is" condition. The courts are not aware of or care about the condition of the property. If the property has occupants in the property while it is for sale this offers significant risks to the buyers.
Offers to be left open for a significant amount of time to allow the court time to make a ruling. This can take weeks.
The court will not accept any conditions in an offer on a property in foreclosure.
The offer is not up for negotiation, it is the law office that represents the plaintiff to decide if it is good enough to set a court date.
Like bank-owned properties, foreclosures do not come with a land survey or RPR.
The court will determine the possession day, usually within 15 to 60 days from the ruling.
Chattels like appliances to not form part of the purchase contract.
Civil Enforcement Sales
Civil enforcement sales are like foreclosures, as they to may involve the courts. The way they come about is a sheriff is collecting a debt on behalf of their clients and this may result in the sale of some real estate. In some cases, this may also result in the sale of only a portion of a property. Civil enforcement sales are somewhat rare.
Get Your Complete Calgary Foreclosure List
Foreclosure and Bank Owned New Listing Count