What's the real current value of your home?
Thinking about selling? Find your home or condo's value in today's market, for free.
How Much Is My Calgary Home Worth?
How Much is My Home Worth? Free Market Analysis for Calgary home owners. Have a professional experienced REALTOR determine a value to sell your home. This no obligation, view comparable properties that sold in your community, with photos, prices and more. Contact our team of experts to come by and evaluate your property. You may also wish to see what other real estate listings are in your area. The Calgary and area real estate market is constantly changing. We do not use the same values as the city of Calgary and the tax assessments. We would be happy to tell you how much your home or condo is worth.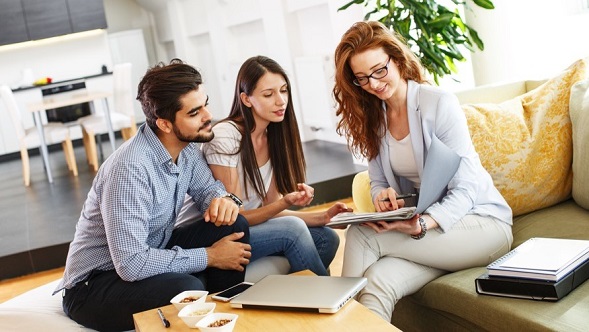 What is Your Home Worth Today?
Calgary property values have been changing every year and sometimes weekley, we can let you know what your home is worth today. This is laregely a result of supply and demand. With Calgary's economy closely linked with the oil and gas sector as prices fluctuate for the energy commodities so do the real estate values. Other factors are interest rates, as rates rise and fall this improves or deters buyer's ability to buy a home. Other things to consider is the location of the property. Certain areas of the city have different standards influencing who may choose to live there, influences the demographic, that could have a possitive or negative influence on the value of your home. Other location thing to consider are how busy is the street, and if their are places close by that could be a benefit, like: parks, pathways, schools, views that could have a possitive benefit. Easy access to downtown also maybe a possive influence as well.
Top Nine To Get The Best Sale price for Your Home
Competative price, your home must be priced competatively with the community and current market conditions.
Your real estate agent is full time and will commit full attention to selling your home.
Presentation of your home. A clean home with no clutter, is much easyier to sell
Well maintained home, now is the time to fix the big and small items that will give the buyer a possitive impression of your property.
Make it bright, turn on the lights and open the blinds to let the sunshine in.
Depersonalize your house or condo, that will make it easyier for the buyer to see themselves in the property.
Hide the pets! Not ever buyer is a pet lover, it is a good idea to hide the pets and their accessories.
Cut the grass or shovel the snow! This will help with the first impressions of the property
Remove any attached fixtures on your home that you wish to take with you. This will avoid any conflict in the future if the buyer would like these items.
We would be happy to talk to you about any of the above items during you Free Home Evaluation, or thinking to sell your home. Our comprehensive marketing plan has been proven to be very successful and we would be happy to talk to you about it when we are evaluating your home.