Work with our Top REALTORS®
Licensed, Experienced, Insured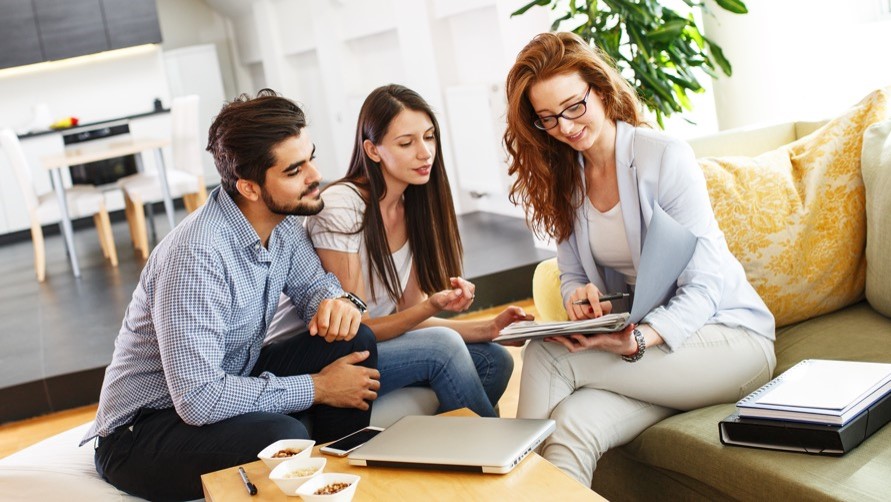 Contact McDonald & Partners to learn for FREE about how we can help you as a seller or buyer. Thinking of selling your Calgary home? Find out for FREE What's Your Home Worth.
Connect With A Top Real Estate Agent
8 Reasons for Hiring a Real Estate Agent
Get the most value for your home
Understanding the current real estate market
How to price your home
Marketing your real estate listing
REALTORs® duty to their clients
Experienced negotiating skills
Home Presentation
It is just convenient
Selling your property can be very stressful, it could be one of life's more stressful moments. A licensed professional real estate agent will help make it as easy as could be. Here are some explanations as to why working with one of our REALTORS® will benefit you.
Get the best value for your property
Getting the best value for your house or condo usually involves hiring a real estate agent. McDonald & Partners offers a proven marketing package plus access to all the active REALTORS® in the Calgary real estate board. Pricing your property in the sweet spot where it will sell promptly and for the most money, as over prices can result in costing the seller more money. Experience with negotiating favourable terms for our clients, plus access to our teams support from trades, lawyers, and mortgage specialists
Your Real Estate Agent Knows the Market
Working in Calgary's real estate market every day gives an agent an understanding of the current market trends. Many times, the media has headlines about prices going up, down, or different market conditions. The market in Calgary is different than real estate markets in Toronto or Vancouver, and the condo sales in the Beltline is different than the detached home sales in a suburban community like Evanston. McDonald & Partners looks at every community and product type to determine what kind of market your property is experiencing, sellers, buyers, or balanced market.
Determining An Accurate price for Your Home
To determine an accurate price for your home, we look at various factors like, recent comparable sold. The current market conditions in the community for the type of product your property is. The overall condition of your house or condo, plus any recent upgrades. The way the real estate presents is self. We offer a couple free services for you to find out how much is your home, from an accurate in-home free home evaluation or an online estimate.
Listing and Marketing Your Listing
Our job is the list and market your property, here are some of the services we offer: Data base of existing buyers clients, access to other agents and their buyers, a comprehensive proven marketing package, obtain feedback from viewings, hold deposits from sale in trust, access to industry professionals, MLS® listings, seller and buyer representation, provide required contracts and documents, schedule viewings, supply lockbox accessible to licenced real estate agents, and more!
REALTORS® Fiduciary Duty
A REALTOR® has a fiduciary duty to their clients, both for sellers and buyers. So, what does that mean to you? We must place your interests as a client above everyone else's, even our own. As a seller we would represent your interest and negotiate favourable terms for you and protect you from terms in the purchase contract that could be detrimental to you. We also protect your sensitive financial, personal, and private information.
Negotiating With Experience Has Benefits
When it comes to negotiating our real estate agents, have experience and protect your money and interests. We have plenty of ideas to help move negotiations along and insight on getting the most for you. In addition to getting you good money for your home, reviewing the terms of the contract to ensure they are favourable.
Presenting Your Home
Our team has access to the professionals to make your house shine and get the best value for your home. The presentation of your property is one of the biggest factors to help you get the most money on a sale. We offer a complimentary staging service as just one thing in part of the marketing package of your condo or house. A stager will determine the best placement of the furniture and other chattels, plus give other tips. We also have access to trades, like painters, and handyman to help get your home looking the best.
Hiring a REALTOR® is just convenient
Let's face it hiring a real estate agent is just convenient. No fees required typically until your house or condo is sold. Keep your schedule open for you, as your precious time is like money! It is also wise to have pre-screened qualified buyers through your home. How about the implications of making an error with the paperwork? Our REALTORS® are experienced to avoid costly and dangerous errors, plus have insurance to cover things if an issue ever did occur.